Come to the place that started the HydraFacial trend before it was cool. We are proud to be the number one certified provider of HydraFacial in Georgetown and the greater Williamson County area. We have perfected our thorough techniques and offer medical boosters that are unavailable at many other spas. Don't settle for anything but the best.
Why Laser Lounge?
We have been offering HydraFacials for over ten years at Laser Lounge Med Spa and have created the perfect combination of clinical meets relaxation. While HydraFacial is considered a clinical treatment at Laser Lounge we believe you deserve pampering too. All HydraFacial appointments start with laying on a warm water pillow in our cozy facial bed to help you relax and forget about your stress from the day. Steam towels and essential oils are used during the cleansing process while you receive a tension-relieving scalp massage. Not only will your skin be refreshed after this treatment so will your mind, body, and soul.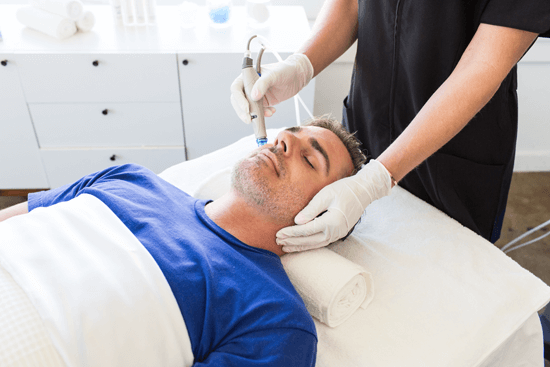 What is HydraFacial?
The HydraFacial™ resurfacing procedure thoroughly cares for your skin, providing cleansing, exfoliation, extractions, and hydration, including Vortex-Fusion® of antioxidants, peptides, and hyaluronic acid. The HydraFacial™ is a non-invasive, non-surgical procedure that delivers instant results with no discomfort or downtime.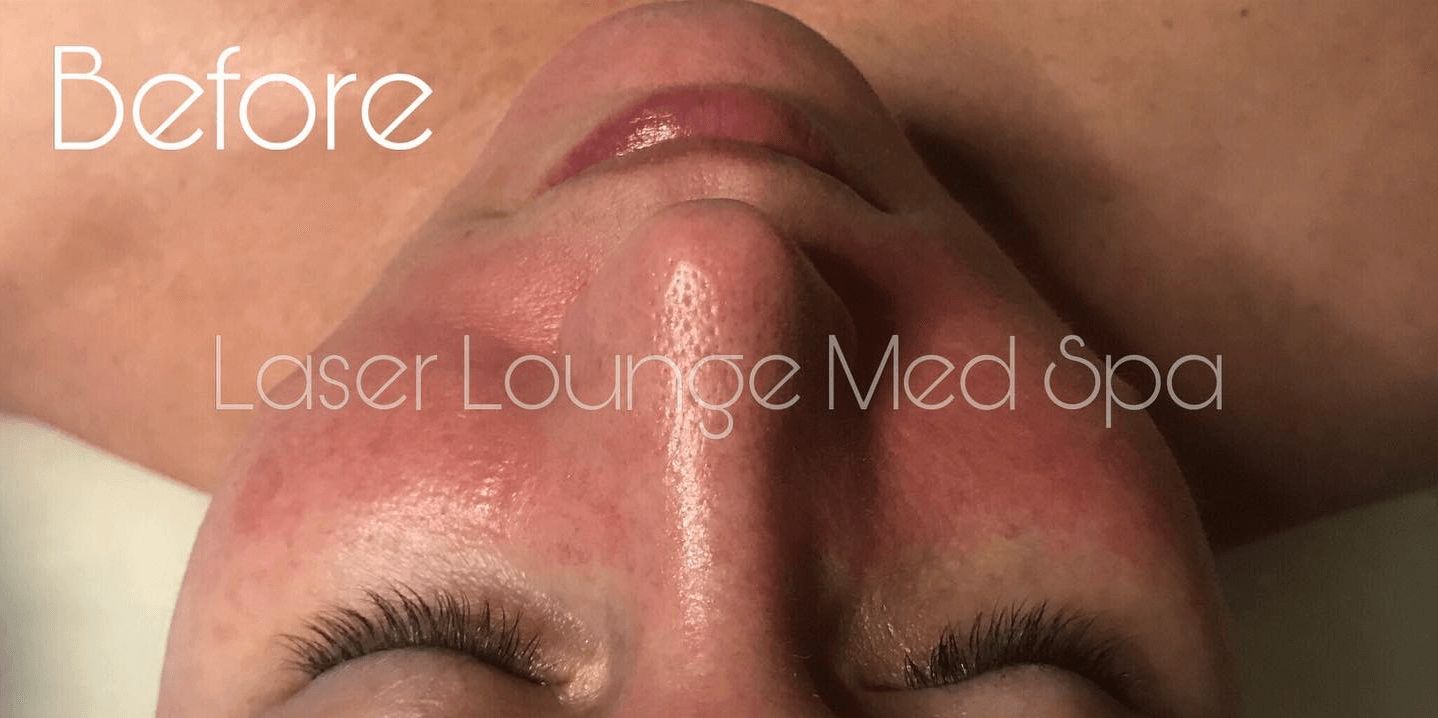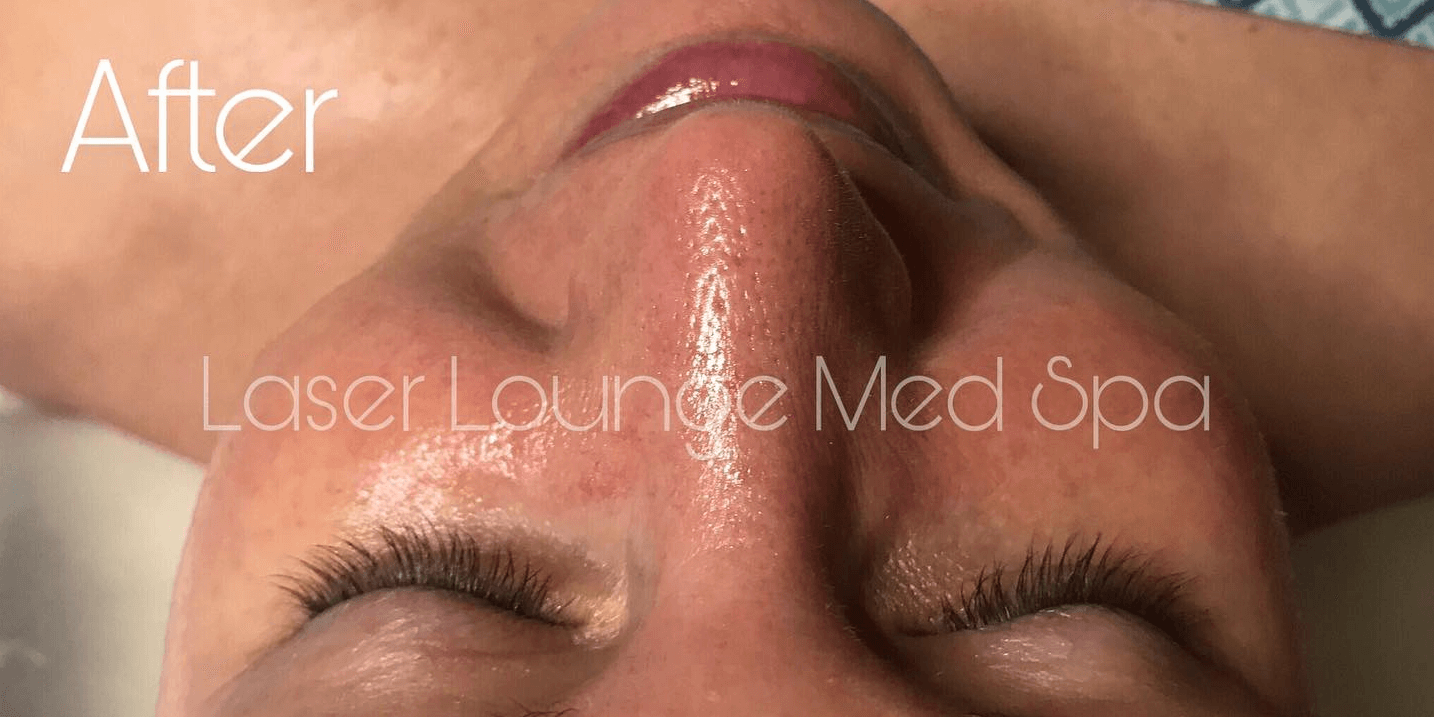 Pricing
Express HydraFacial (25 minutes) Cleanse, all of the steps of the HydraFacial and sunscreen application. $149
Renew HydraFacial (30-45 mins)
This treatment is soothing, refreshing, non-irritating, and is immediately effective. Designed for all skin types, it improves the appearance of fine lines, wrinkles, hyperpigmentation, and oily/acne-prone skin. Includes extractions and a light acid peel. $169
Deluxe HydraFacial
A HydraFacial with a corrective boost. This facial also includes all the benefits of a Renew HydraFacial plus a medical booster for lightening, brightening or redness and inflammation, or a wow now booster for relaxing expression lines and LED light therapy. $210
Platinum HydraFacial
The ultimate HydraFacial experience. This facial begins with facial lymphatic drainage for detoxification and reduced puffiness and inflammation. It includes all the steps and benefits of our Renew HydraFacial, our incredible growth factor booster, which stimulates cell and collagen production, reducing fine lines and wrinkles and LED light therapy resulting in an ultimate glow. $285
Exosomes HydraFacial – $349
Includes all the steps of a Renew HydraFacial with the added benefits of plant tea cell technology.
A complete and perfectly formulated set of active naturally occurring plant stem cell secretory factors: Liposomes, peptides, and anti-inflammatory factors. EXOIE is a three-step process with three different serums, DITOX, EXOIE, and REIPAIR.
DITOX is applied at home 5 days prior to treatment. It hydrates the skin up to 10x to prepare for treatment.
EXOIE is a concentrated loading dose of stem cell factors, including extracellular nanoparticle technology, liposomes, growth factors, anti-inflammatory factors, VegF and over 2,000 additional factors, leading to targeted results and desired outcomes. It works synergistically with in-office treatments to reduce pain, enhance outcomes and shorten downtime.
REIPAIR reinforces the work of EXO|E with ten additional applications of extracellular nanoparticle technology, "ENPT," liposomes, and the full complement of stem cell factors found in nature's healing processes. RE|PAIR serum is used twice daily for 5 days post-treatment, enhancing comfort and shortening downtime.
HydraFacial Perk Lip Revitalizing Serum
A refreshing treatment that exfoliates, hydrates and plumps the lips. Enhances the appearance of dry/damaged skin. Helps restore volume and plump lips. Helps increase hydration and provide antioxidant properties.
Includes in office treatment + take home treatment for daily application. $40
HydraFacial Perk Eye Replenishing Serum
Helps with inflammation and puffiness. Provides improved skin clarity, brightness, and hydration. Provides antioxidants that helps with smoothing the skin and boosts skin hydration. Includes in office treatment + take home treatment for daily application. $40
HydraFacial add-ons:
Facial lymphatic drainage $55
Advanced acid peel $25
Neck and decollete $95
Dermaplane $50
Back $80+

Growth factor serum and LED light $100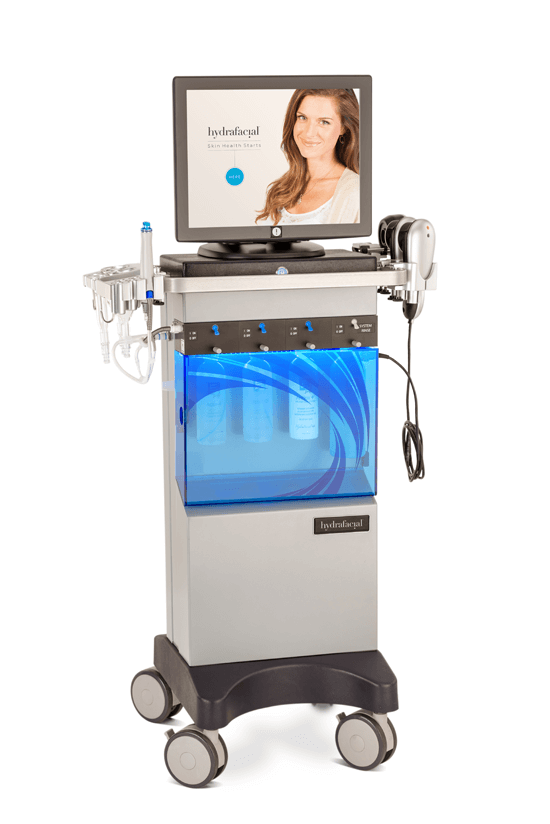 "I would recommend Laser Lounge Med Spa to anyone. I have been to the spa quite a few times and enjoyed every experience. The spa is very clean, and the staff is helpful and friendly. The whole atmosphere instantly puts you in a relaxing mood. I would definitely recommend a Hydrafacial! Your skin will be glowing for weeks. This spa is truly an oasis!"

Candice B.

Client
"Love the Hydrafacial here. Everyone is very welcoming and helpful with any skin or product questions I have."

Nicole P.

Client
"Definitely a fan. I tried a Hydrafacial for the first time. So happened that I scheduled my facial for the absolute worst break out I've had in a while. I was skeptical because I know one facial isn't going to make a huge difference. But I went ahead with it and I did not wash my face until the next morning. I was surprised that my breakouts were smaller and actually healing! Swelling went down, redness decreased just from the morning before. Convenient location. I will be back, hopefully regularly."

Angelica L.

Client
Nice clean place with friendly employees. I would recommend this place to anyone. It
Christi connal
2023-03-13
I had an amazing experience with Laser Lounge. The team's customer service was outstanding, and the treatments were exactly what I was looking for." I will continue to use their services.. Kathi and team always have time for you .
Absolutely loved my experience, Melody explained everything and was amazing.
Pamela McClelland
2023-02-24
The team at Laser Lounge Med Spa is amazing! Always professional and very friendly. They offer great services, conveniently located in Georgetown! My husband and I are both customers!
Sarah McLellan
2023-02-23
Was a great experience! Had laser removal and staff was friendly!
I've been so impressed with this med spa! Jordan is friendly and welcoming. Kathi is very knowledgeable and genuinely wants you to have a successful experience!
I love this spa. Kathi and her team are kind, knowledgeable and skilled. I've never had anything short of an exceptional experience. They spend extra time to provide information and explain, and tailor/suggest services offered to your asks/needs and goals. I live in the Austin area with a multitude of options, but choose to drive to Georgetown! - and they have a great rewards system.
I've been coming to laser lounge since we moved to Georgetown and have had nothing but great experiences! Highly recommend!
The best place to help you look your best!
Marissa is incredible. She listens and then delivers exactly what you've asked to have done. She is great about educating and takes her time.